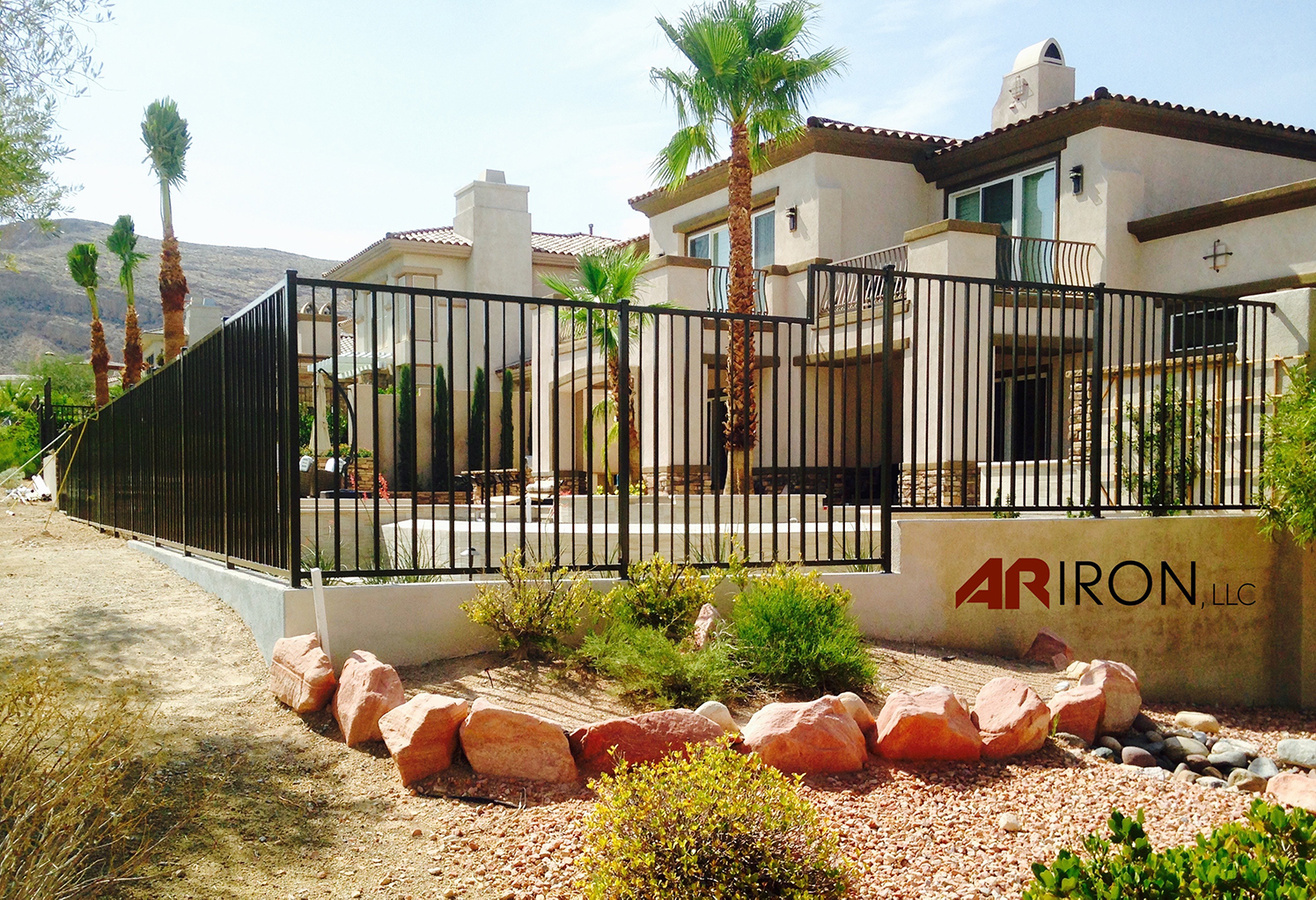 How to Choose the Right Iron Company for Your Project
If you've got a big upcoming project that involves ironwork, the most important decision you will need to make is what iron company you'll hire for the job. However, if you've never had the need to hire an iron company in the past, it can be hard to know what qualities to look for, meaning you may end up working with the wrong company.
Before you move forward with your project, it's a good idea to learn a little bit about what to look for in an iron company so you can be sure you're investing your money wisely. Discover how to choose the right iron company for your project so you can make sure it's completed quickly and successfully.
Always Go with Experience
Working with iron can be very complicated, especially when it comes to ornamental iron features like doors or gates. Whether you're adding an iron feature to your home or business, you want to be certain the iron company you're choosing has the experience necessary to complete your project.
If you want to be absolutely certain you're hiring the right company, you need to look for experience. When considering companies, research how long they've been in the iron business. A company with a long track record can be relied upon to help you with your next big project.
Request References
Checking references is another crucial part of choosing an iron company for your next project. Just as you would if you were hiring a plumber or a building contractor, getting references for an iron company is one of the simplest solutions for making sure they're trustworthy enough to work on your project.
Before making a hiring decision, ask that the company provides references, including phone numbers of past customers. Check these references thoroughly. Ask the customers about their experience with the company, including how satisfied they were with the finished product. If a company has stellar references, you should be able to trust them with your iron-working needs.
Ask for a Tour of the Shop
Adding an iron feature can be a big investment, and if your project isn't completed correctly, it could cost you a great deal of time, money, and frustration. When hiring an iron company, one of the easiest ways to determine if they're right for you is by touring their facilities.
For every iron company on your list, ask if you can come by to examine their equipment. Even if you're not familiar with the equipment necessary for ironwork, taking a tour of a company's facilities can let you know just how much time they've dedicated to their craft. A company that has invested in their iron equipment values good work and will be a great choice for your project.
What About Subcontractors?
A factor that many people overlook before beginning a big project is the potential need for hiring subcontractors. When you hire an iron company, you need to be sure that you know exactly who will be working on your iron features. Is it the person that owns the business? One of their employees? Getting answers to these questions is vital when hiring an iron company.
Find out exactly who will be responsible for your ironwork. Check out examples of their past work to get an idea of their skillset and to decide if they have the knowledge necessary to create the iron feature that you deserve.
Think About the Scope of Your Project
One of the more important factors that you should consider when you need to choose the right iron company for your project is the actual size of your project. While some projects are small, requiring a minimal amount of work, others are very large, meaning they require a close attention to detail and unbreakable patience.
Ideally, you'll hire an iron company that is capable of handling projects of any size. You want a company that is just as comfortable installing an iron fence around a property as they are creating a single iron door.
Spend Time Talking About Specs
One of the things you may notice about some iron companies is that they'll accept any and every job without asking a single question. If this happens with an iron company, it should be a big red flag, as it means they're more interested in getting paid than they are about the actual details of your project.
When you first talk with an iron company about potentially coming onto your project, you should have a detailed conversation about your exact specifications. The company you're considering should be interested in the size of the project, how you want your ornamental iron to work, and if there are any complications that may interfere with the project. A company that is more interested in getting hired than they are about the details of the job isn't worth your time.
Get Several Quotes
Price, obviously, is most people's major concern when they're planning a large project. To make sure the cost of your project fits your budget, it's vital you gather quotes from several companies.
By comparing quotes, you'll be able to make sure you're getting the right price for you. Beware of prices that are suspiciously low, as it could mean the company will not provide the quality work you need. Similarly, you want to be sure you aren't paying too much so you can control the cost of your project as much as possible.
Examine Previous Work
If you have a specific idea for how you want your iron feature to work, you need to be certain that the iron company you choose is capable of fulfilling your vision. Before your ultimate decision is made, you should spend some time looking at the iron company's portfolio to see they can create the iron feature for which you are looking.
Ask the iron company to show you some of their old work that is similar to the design you are envisioning. If a company has a strong background in creating intricate iron features, they should be able to help you create your iron feature.
Hire a Quality Iron Company
If you're looking for the right iron company for your project, look no further than AR Iron, LLC. We are focused on helping you create the iron features of your dreams, and offer a turnaround as fast as five business days for standard work. Whether you need an iron feature for your Clark County business or home, we are ready, willing, and able to help you.
Request a quote from AR Iron today.