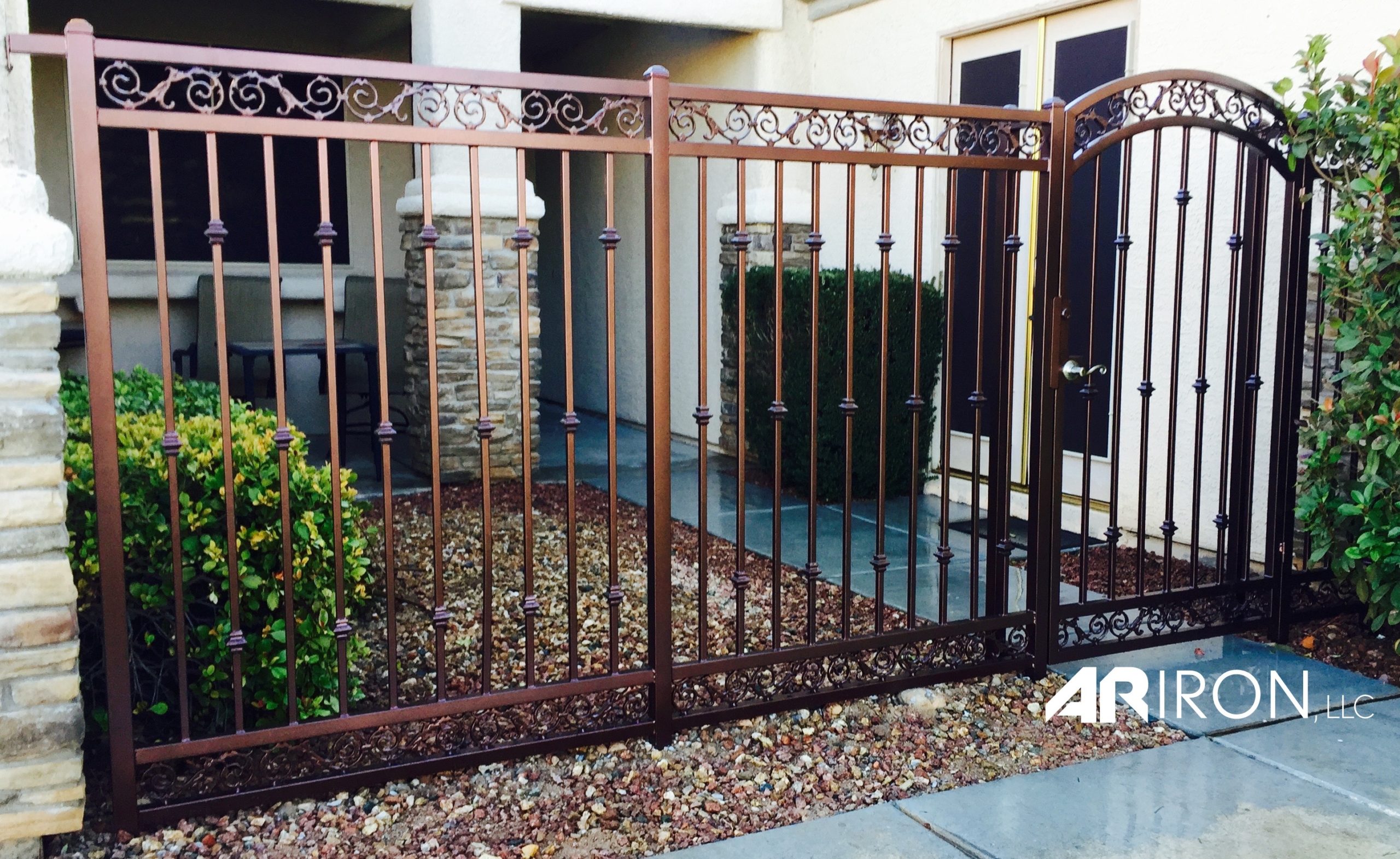 Keep Your Home Secure and Stylish with Custom Iron Fencing
Posted On February 21, 2019
Wrought iron is one of the most elegant fencing material options for your home, especially when you choose custom ornamental iron that's crafted to match your home's unique aesthetic. Wrought iron fences are durable and come in a wide variety of designs, ranging from timeless and elegant to stylish and unique, while also giving you the security and protection of strong metal.
Learn more about how wrought iron fencing can give your home style and security, and find out the many options available for custom wrought iron designs that suit your every need.
Security and Safety
When it comes to your family's safety, secure fencing is a top priority. Wrought iron fencing is one of the best fencing options for security, which is why it's commonly used for celebrity homes and government buildings. Wrought iron fences are difficult to scale or squeeze through, and they're nearly impossible to break, so you have added protection from intruders. It also adds the security of keeping your children and pets inside your yard.
Wrought iron is durable and impact resistant, too, so it's less likely to bend, dent or break from a strong blow. This not only helps your security in terms of burglars or other intruders, but also during severe storms that may cause tree branches or other heavy objects to strike your fence. Having this additional line of defense protects your property better as well, since the fence is likely to stop any flying debris from getting close to your house or other structures.
Style and Elegance
On its own, wrought iron has a classic appeal that adds aesthetic value to any property. Wrought iron can also be customized to suit the design of your home and landscaping specifically, giving you a look that perfectly complements your existing property.
This is achieved with the unique properties of wrought iron, which are different than any other fencing material. Wrought iron is malleable, meaning that it's elastic and flexible, so it can be easily shaped into elaborate and detailed designs that are unlike anything else.
Wrought iron fabrication is an art as well, often incorporating elaborate scrolls, twists and curves into the design that come together for a distinctive look. When you choose a custom wrought iron project for your home, you're gaining the added benefit of the artistic vision of the fabricator. Because of this, it's important to work with a fabricator that shares your vision and is open to working with you, so you can be sure you're getting the design you want.
Get a Custom Wrought Iron Fence Quote
If you're considering a custom wrought iron fence for your property in the Las Vegas or Henderson area, AR Iron can help. With our decades of experience in custom fabricating unique wrought iron fences for homeowners, we're sure we can create a fence design that's suited to your home's aesthetic. Contact us today to learn more about our custom fencing options, check out our past work and request your custom quote!