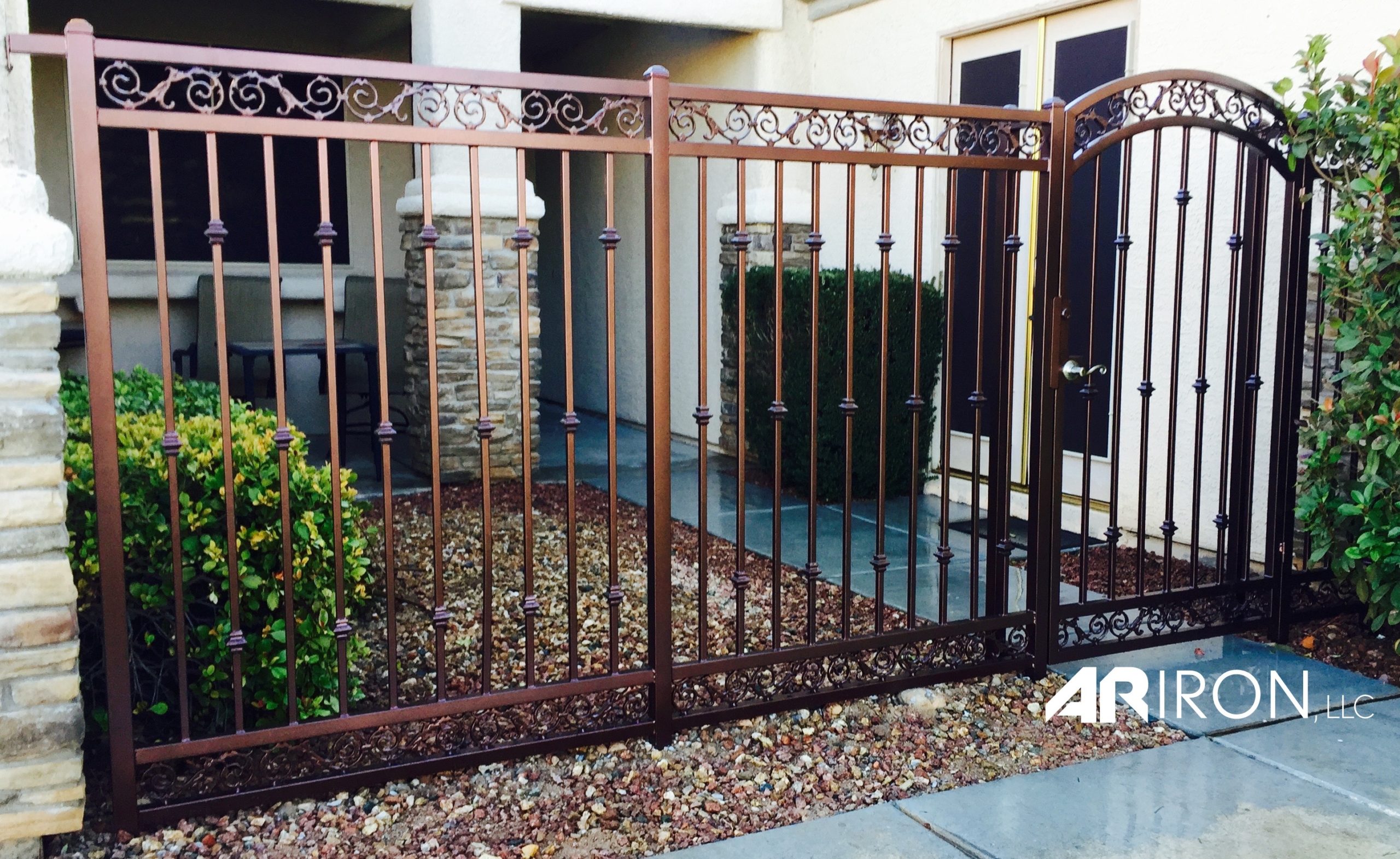 Why Iron is the Best Material for Fencing
If you're a homeowner who values a home that is both attractive and secure, then one of the best decisions that you can make is installing fencing. However, while fencing is always a great decision, you won't be able to get the utility and style that you need unless you choose the right construction material.
While there are several types of metal you could choose for your fencing, the best material to use is iron. Choosing iron for your fencing will provide you with countless benefits, and will drastically improve the appearance of your home. Here are a few reasons you should choose iron for fencing material, and advice for installing an iron fence on your property.
Durability
Installing a fence at your home can be a major investment, particularly if you're property is very large. This is why you want to make sure that your fencing material is extremely durable and guaranteed to last for years to come. Iron, more than almost any other fencing material, is very strong and resistant to most types of damage.
For instance, unlike wood fencing, iron fencing will not warp or rot when exposed to moisture, although there is some risk of corrosion. Also, iron fencing is very difficult to break, making it a great solution for securing your home. When you install iron fencing in your home, you'll know you've chosen a fencing material that will last for years to come.
Appearance
More than any other factor, the main thing that homeowners are looking for in a fencing material is attractiveness. While you may not realize it, iron is the most stylish materials you could choose for the fencing in your home.
First, iron preserves its appearance over time, meaning it will look great for much longer than other fencing options. Second, when iron oxidizes, it results in a very interesting patina that many homeowners find very appealing. Finally, iron provides a timeless look that you won't find with other modern fencing materials, such as aluminum.
If style is your main goal for your fencing, your best choice is iron.
Customization
A factor many people don't consider when installing their fence is customizing it to their exact tastes. However, customization is crucial in getting the appearance you desire, and it is also one of the biggest benefits of choosing iron.
Iron fencing can be had in a wide variety of styles. It can range from the very plain to the extremely ornate, meaning you can tailor your fence to the exact needs of your property. Anyone that values having their fencing match their personal style should strongly consider using iron.
Choose Iron for Fencing Material
Clearly, choosing iron is the best decision you could make when you need a high-quality, attractive fencing material. After deciding on iron for fencing material, you need to find a metalworking service to construct your fence, and this is why you should hire the team at AR Iron, LLC.
AR Iron specializes in attractive metal design features, including wrought iron fencing, and we can help you choose the iron fencing that will improve your home's appearance while making it more secure. Contact AR Iron today to discuss your iron fencing options.